This is my lab report:
Reflection:
Next time, I would like more mirrors, beacause it would be harder to hit the right space that would reflect to the cards.
Next, while we were learning about transparent translusent and opaque, we made stain glass windows. The transparent part, was the "protection holding the paint in". The translucent, was the part were the light travels through, and it lights up the different coulors. the opaqe, was not actually the same part as in a real stain glass window, but we used it like another translucent, but the light could not get through. In a real stain glass window, the opaque would just be the seperator of the different coulors.
This is when we were learning about reflecting light: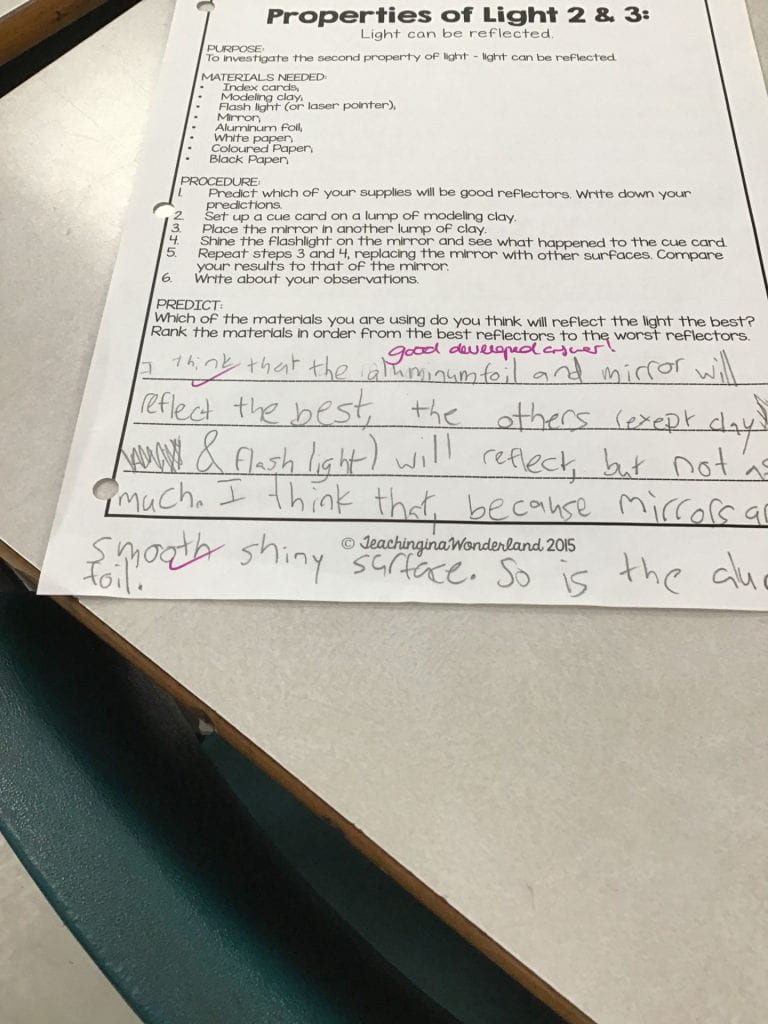 When light gets reflected onto rippled water, the water can ripple the picture like this:
When light gets refracted, the light moves slower, making pictures that arent actually there. Light moves slowly in water, wich is why a wise spear fisherman wont throw a spear exactly where he sees the fish.
Reflection of learning:
I loved this unit, though I think next unit I will want to do more experiments, and less worksheets.
Rating
I rate this unit eight :)s and two :(s out of ten.
🙂 🙂 🙂 🙂 🙂 🙂 🙂 🙂
🙁 🙁